Collegiate Chapters
AFP's future is in the students attending colleges and universities across the globe who are learning how to operate and fund charities and nonprofit organizations.  AFP has an obligation to promote and encourage the active involvement of college and university students in philanthropy, the nonprofit sector, and the profession of ethical fundraising. To that end, the AFP - Greater Houston Chapter sponsors two collegiate chapters and provides year-round engagement and educational opportunities to students in these programs.
---
AFP-University of Houston (AFP-UH)
In 2016, AFP-GHC launched a partnership with the Nonprofit Leadership Alliance (NLA). This program at the University of Houston provides a nonprofit leadership certification for an undergraduate student credential of Certified Nonprofit Professional (CNP). NLA - David M. Underwood Chapter has now merged the memberships for its college students to include:
NLA certification and CNP credential
Active membership in the AFP Collegiate Chapter at the University of Houston (AFP-UH)
The AFP-UH Chapter received the 2016 Chapter Ten Star Award, awarded to only three other collegiate chapters in the nation, after their first year of operation (2015–2016). The Chapter Ten Star Award honors chapters that perform specific activities designed to increase professionalism within fundraising and public awareness of philanthropy.
As an AFP collegiate chapter, the University of Houston (AFP-UH) is required to conduct an annual philanthropic project. Each year, students set a goal, select an organization to fundraise for, network with professionals in order to develop a case for support, create a marketing strategy, and maintain stewardship for donors and fundraisers. The philanthropic project gives students fundraising experience and the opportunity to apply skills learned throughout the NLA Program and AFP-UH.
---
 AFP - Texas A&M University (AFP-TAMU)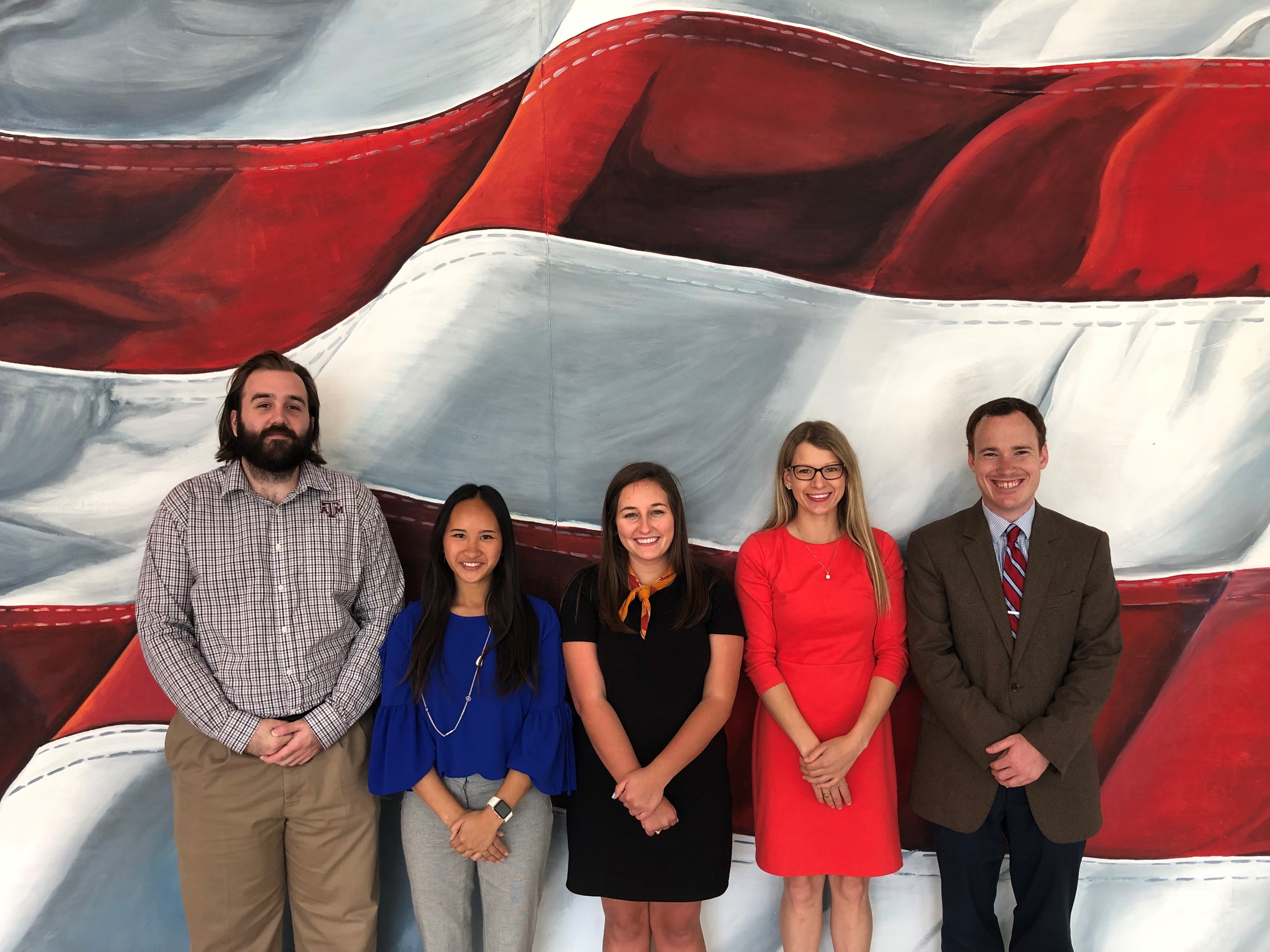 Launched in the spring of 2019, AFP-TAMU is located within the Bush School of Government and Public Service, though membership is available to any and all Texas A&M students. AFP-GHC professional members present on relevant fundraising and nonprofit management topics for students at chapter meetings each month. Additionally, the members assist the 12
th
Can Food Pantry at Texas A&M through various fundraising projects throughout the year.
AFP - Greater Houston Chapter is proud to provide our collegiate chapters with opportunities for students to learn more about the nonprofit sector, participate in networking, and develop ethical fundraising skills. For more information about AFP-GHC's collegiate chapters, please contact Serjio Brereda, CNP and Elyssa Buntzel, CNP, Collegiate Chapters Co-Chairs, at [email protected].