Greater Houston Chapter

About Us 
The Association of Fundraising Professionals - Greater Houston Chapter (AFP-GHC) is part of a national organization representing more than 30,000 members from 230 chapters across the world. AFP's mission is to advance philanthropy through advocacy, research, education, and certification programs. The Association fosters the development and growth of fundraising professionals and promotes high ethical standards in the fundraising profession. Members comply with the Code of Ethical Principles and Standards and the Donor Bill of Rights, which provide concrete guidelines for fundraising professionals in philanthropic organizations. 
History
AFP-GHC, founded in 1969, is the seventh largest chapter in the world, representing a growing membership of more than 600 professionals working as partners with donors, volunteers, foundations, and corporations in the community of philanthropy to "change the world with a collaborative heart" in the fields of education, health care, the environment, the arts, and more. Many members are actively involved in philanthropy, serving as board members and volunteers for the chapter and other nonprofits throughout the community. Members serve in leadership roles with AFP Global, as well. 
Monthly educational meetings serve as a source of ongoing professional development for members. In 1995, the chapter sponsored the first Ask the Experts conference. This event, which has now grown into a regional conference, featured more than forty speakers from around the world. The chapter also has a long history of partnering with Rice University's Susanne M. Glasscock School of Continuing Studies and the Center for Philanthropy and Nonprofit Leadership. 
In an era where adherence to ethical standards is of increasing importance for every sector, members of AFP consistently demonstrate their commitment to the industry's code of professional practice. The Certified Fund Raising Executive (CFRE) designation is awarded to those seasoned professionals who have demonstrated their knowledge and practice through a comprehensive examination and periodic renewal process.
Houston's AFP chapter is governed by an independent board of directors that enhances the quality and integrity of Houston philanthropy. From 1969–1978, all chapters throughout the state were represented by the Texas Society of Fundraisers. The need for local governance grew and, starting in 1979, AFP-GHC elected local officers. Presidents of AFP-GHC since that time have included:
2022 Brena Baumann-Gonzalez, JD
2021 Amy Lampi
2020 Rebecca Lamb, CFRE
2019 Sara Wise
2018 Melissa Simon, MSW, CFRE
2017 Dawn E. Koenning
2016 Ronnie Hagerty, PhD, CFRE
2015 Carme Williams, CFRE
2014 Angela L. Young, MLA, CFRE
2013 Deborah Lackey, CFRE
2012 Scott Stuckey, CFRE
2010 Michael D. Delzotti, CFRE
2009 Iska G. Wire, CFRE
2008 Michelle Buchanan, CFRE
2007 Barbara L. Walker, CFRE
2006 Cooky Mays, CFRE*
2005 Vicki LaRue
2004 Sarah Loudermilk
2003 Nan Duhon, CFRE
2002 Daniel Zorn
2001 Kevin Foyle, CFRE
2000 Hillary FitzHugh*
1999 Ann G. Smith, CFRE
1998 Anne S. Budill
1997 M. Anne Murphy, CFRE
1996 Thomas J. Moore, CFRE
1994–1995 Ronda J. Johnson, CFRE
1992–1993 Mary Martha Stinnett, CFRE
1990–1991 WD Broadway
1988–1989 Margaret "Sully" Alsobrook, CFRE*
1986–1987 Dunn Miller
1985 Irl Mowery
1984 Joe Kunec*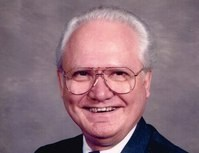 1982–1983 Margaret C. Skidmore, CFRE*
1981 William J. McKinley, Jr.
1980 Richard Miller*
1979 Jack Kehrberg*
1969 Byron Welch, CFRE, Chapter Founder*
Chapter Founder, Byron Welch